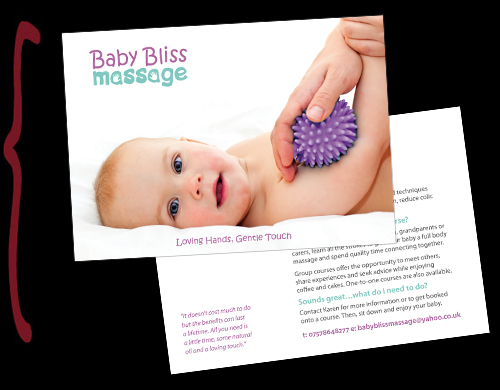 Baby Bliss Massage
Baby Bliss Massage is a service offering massage classes for new mums and their babies in the Stiring area.
A hands on typographic approach was taken to create the logo identity. Fresh colours and a cute image complete the postcard advertising campaign.
"Excellent work! From coming up with several great designs to fine-tuning the detail on my chosen design, Jen worked to a very high standard and was a pleasure to work with."
Karen Crothers, Baby Bliss Massage
designjr is a subsidiary of Intent Consulting (Scotland) Ltd | Company No. SC 383807| info@designjr.co.uk
All content Copyright © 2012 designjr | Legal | Privacy